Invite Hal to be a Speaker
---
Dr. Hal is a dynamic and inspirational speaker who shares his wealth of knowledge about the relationship between good character and the quality of life. People of all ages and in a variety of organizations have been enriched by his common sense, wisdom, and humor. He does one-hour keynote addresses, two-day workshops, and everything in between. He has made more than a thousand presentations in forty-three states and eight foreign countries since 1992.
---
Scroll to Topics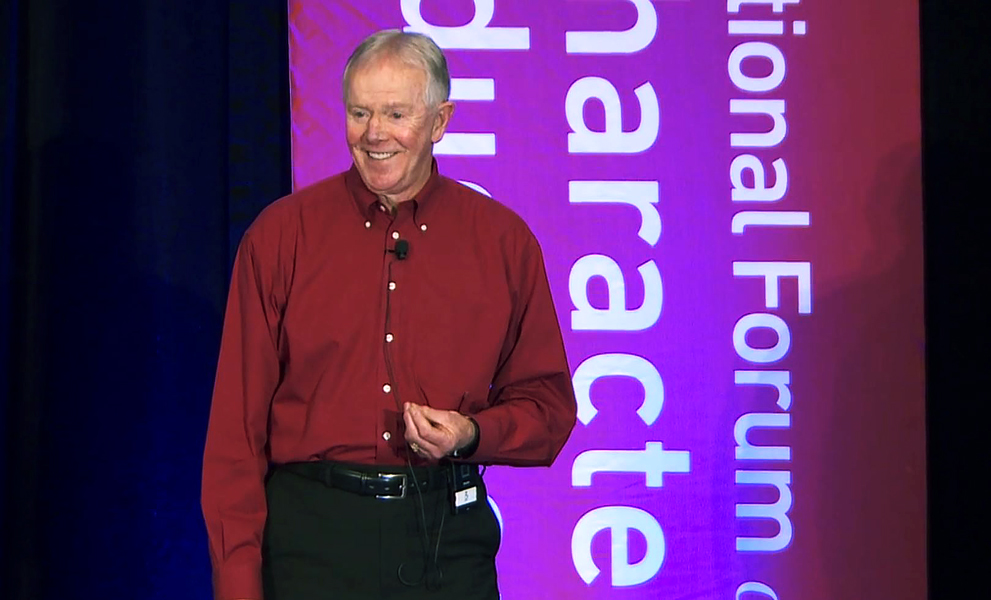 "I would recommend Hal Urban to any group that's looking for a powerful and uplifting message."
— Thomas G. Bormes Past Rotary International District Governor
"As a program coordinator, I wish I could have Hal keynote every year."
— Shannon Ray, Ph.D. University of Central Florida
"His hard-earned wisdom is always evident in his compelling stories."
— Laura Nixon Senior Sales Director, Mary Kay Cosmetics
"Nobody is a more credible advocate of character education and living a life that matters."
— Thomas Lickona, Ph.D. State University of New York, Cortland
20 Things Good Teachers Do

A summary of the main points in Hal's book Lessons from the Classroom – based on his 36 years of award-winning teaching.

7 Choices We Make Every Day

As Hal explains in his best-selling Life's Greatest Lessons, "We live by choice, not by chance." These are the 7 choices that determine the quality of our lives.

Positive Words, Powerful Results

This is a title of Hal's second book – also a best-seller. The presentation is a summary of the main points made in it.

Character Education

Hal has been deeply involved in the Character Education movement for more than 25 years. This presentation is about the amazing progress made in helping kids develop in both mind and heart.

Life's Greatest Lessons

A summary of the main points in Hal's first book, which he originally wrote for kids, and is now read by people of all ages and walks of life throughout the world.

10 Things Good Parents Do

Win-win advice for parents. It's based on many years of parenting experience and research done by experts in the field.

Goals Are Dreams With Deadlines

This is the title of a chapter in Life's Greatest Lessons. Hal's students still write to him today regarding the benefits of learning to set life-time goals.

The Habit of Being Thankful

An enlargement of another chapter in Life's Greatest Lessons. Hal believes strongly that having an attitude of thankfulness is essential to enjoying a good life.